Dana Pedersen
Issaquah, WA, 98029, USA
425-996-0730
Send Email
Visit Website
Seattle, Bellevue, Redmond, Kirkland, Issaquah, and all of King County
Dana Pedersen

Staging is the process of preparing any home for sale, regardless of price or location.

When you get ready to place your home on the market for sale, it becomes a product. Similar to a product on the shelf at your local store, the product has features and benefits as well as pluses and minuses. Additionally, it faces competition with many other products out there.
To compete with the competition in the marketplace, a product must be priced right and look better than the other products. Your home is no different, it is one of many homes for sale and you must present it in its best possible light.

Why stage® your home before selling?
• Statistics show that in most markets, staged homes typically sell faster and for more money.
• Realtors consider staged homes ready to sell and often choose to show them first.
Staging your home
• Gives your product (your home) a competitive advantage over other inventory on the market.
• Helps your product appeal to a broad range of potential buyers.
A staged home
• Impresses buyers as a spacious, well-maintained property and allows them to positively connect with the home.
• Showcases the best features and architectural details of the home to buyers.
• Assures buyers and appraisers that the home has been well-maintained.
• Increases potential of higher appraisal.
• Presents better in print and internet advertising and marketing materials.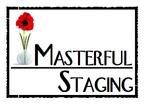 Dana Pedersen is one of only 13 Accredited Staging Professional Masters (ASPM) in the state of Washington. An ASPM is a dedicated professional who has studied and learned the proven and powerful techniques of Staging® homes. An ASPM has successfully completed a detailed ASPM course and passed a required thorough examination on preparing homes for sale. An ASPM is committed to principles and practices of marketing properties as Staged® Homes. The ASPM certification is the ONLY nationally recognized certification for Home Staging®. ASPM graduates have been personally trained by Barb Schwarz, creator of Home Staging®, and author of many books on the topic. An ASPM has exclusive access to continuing and ongoing education through StagedHomes.com's Staging University and educational symposiums. As member of the International Association of Home Staging Professionals (IAHSP), Dana actively collaborates with her professional peers to improve skills, share experiences and exchange ideas. Dana is President of the Seattle Chapter of the International Association of Home Staging Professionals. Masterful Staging promises to leave your home clean, clutter-free, and ready to show to prospective buyers, thus helping it to present better than the competition. Masterful Staging will certify your home as staged and place it on the number one site for home staging, StagedHomes.com thus giving it an additional marketing and exposure to potential buyers

• Create a great first impression for all potential buyers.
• Make your product appeal to all buyers—regardless of their personal taste.
• Create warmth, maximize space, and eliminate clutter.
• Strive to sell your home faster and for more money.


Your space will be maximized and left feeling open and spacious, as well as clean and clutter-free.

Impress Buyers with a feeling of warmth, leaving them with a lasting impression.

Make prospective Buyers feel so comfortable they won't want to leave!

Communicate the value of your home so prospective Buyers realize they're gaining more value than they believed possible!